We have produced more Judo black belts than any other school in the Southeast and our curriculum & training are supervised by Sensei James Wall - a 5th Degree Judo Black Belt and National Level Coach.
About Us
The Wall to Wall Martial Arts dojo is a top-tier facility featuring a 1200 square foot, custom built "floating floor" mat system. We utilize this type of mat to better ensure the safety of our students.
Curriculum and Training at Wall to Wall Martial Arts is supervised by Owners/Head Instructors James & Patty Wall who have nearly 50 years of combined martial arts experience between them. Weekly classes are conducted by a group of highly trained and dedicated Instructors whose goal is to provide you with a challenging but safe learning opportunity. You can be sure that your training experience here will be one of the best available anywhere!
Use the links at the top of this page to find detailed information about the classes offered at Wall to Wall Martial Arts!
Call or come by for a visit. Meet our staff, take a tour and see a class in action. If you like what you see, we can get you onto the mat and into your very first class for FREE. Come see for yourself why we are one of the largest and most successful martial arts academies in the Southeast!


Other Locations
Use the form below to request more info or schedule your Free Trial Program!
Wall to Wall Martial Arts Owner/Head Instructor James Wall talks about the history of his school and some of the great martial arts programs currently offered there.

Professor Carlos Machado recommends Wall to Wall Martial Arts for your Brazilian JiuJitsu training!

Junior Judo Current Semester Promotion Requirements

Junior Judo Requirements for First Promotion (White Belt/Yellow Stripe).
Current Special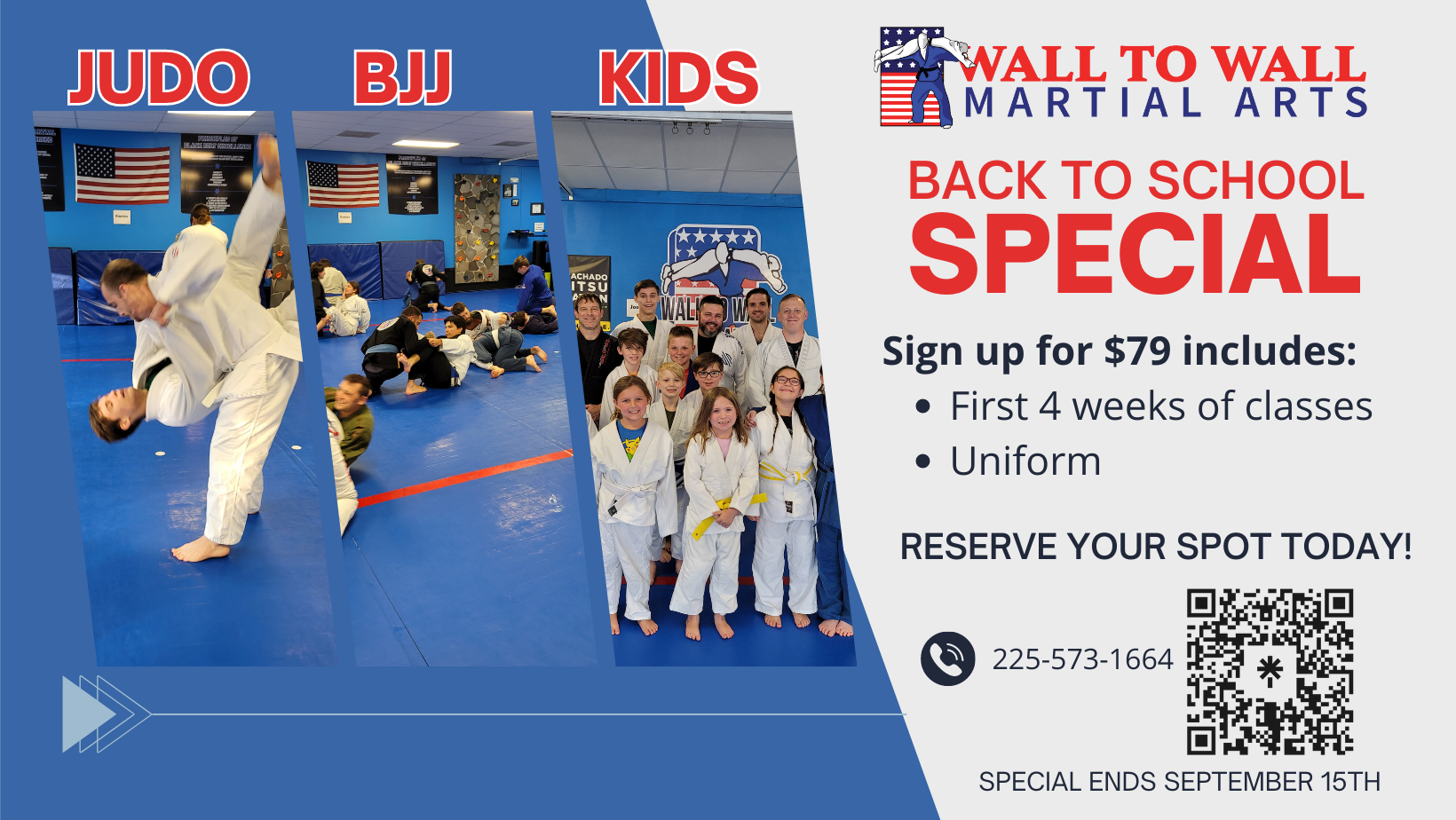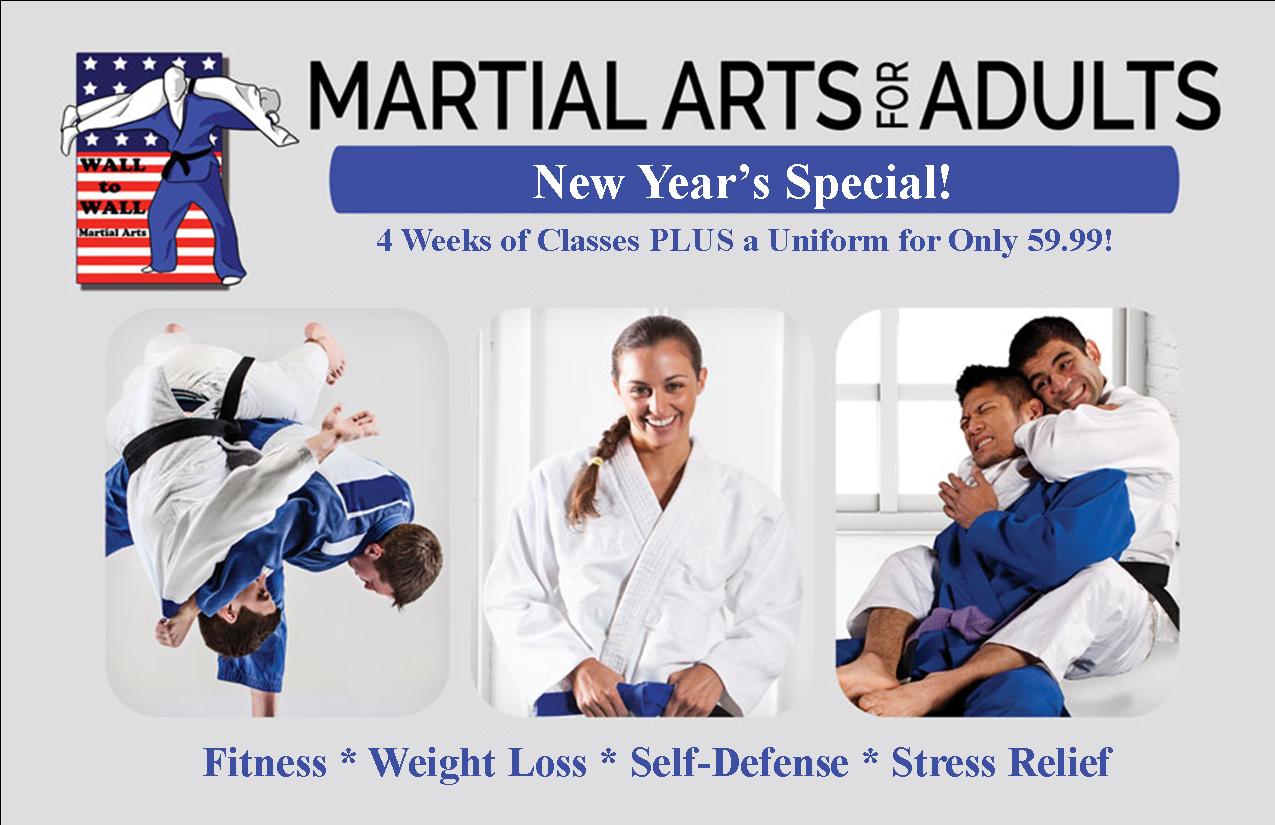 Sensei Steve Scott

James, There is no doubt-absolutely no doubt-that you have one of the best Judo clubs in the United States. I've been in Judo full-time for 52 years and have travelled to many, many Judo clubs and have not seen such a technically sound and innovative program ever. What I most like is that there is room in your club for everyone. Your club offers a place for anyone who wants to do Judo and you continually prove that Judo is first and foremost an excellent form of physical education, a fantastic vehicle for character development, a tool for self defense and an outlet for people who wish to pursue Judo as a competitive sport (especially in Freestyle Judo). I am honored that you and Patty, as well as all of your great coaching staff and club members are part of our AAU Freestyle Judo program. Keep doing what you are doing!

Melissa King Marter

My family has been part of the dojo for more than 10 years. The passion Senseis James and Patty have for the art is remarkable. We enjoy spending time at tournaments with them, learning from them, and spreading the word on this amazing business. Anyone who practices an art here or attends a fitness class is going to receive top notch service.