Wall-to-Wall Martial Arts invites you to join us for an in-house Judo tournament on Saturday, March 21st, 2020! All competitions will be at the Wall-to-Wall Martial Arts Dojo and will present a familiar, comfortable atmosphere for first time and returning competitors alike.
Matches offered for competitors age 5 & Up
Competitors will be placed according to rank and weight.
All Judo matches will utilize the Freestyle Judo ruleset which can be found here
Shime (chokes): Ages 11+, Kansesu (joint locks): Ages 15 & Up
Jr. Matches will be 2 minutes; adults 3 minutes
No organizational membership (USJA, IBJJF, etc) is necessary to compete
Weigh-Ins at 8:00am - 9:00am
Matches will begin at approximately 10:00am; Adult matches begin immediately following Juniors
Entry Fee: $30 for before March 16th, $40 afterwards. $15 for second division.
Unfortunately, due to the recent guidelines from local and national leaders, and out of concern for our Judoka and their parents, we have made the decision to cancel this tournament. If you have already paid the entry fee then we are happy to refund the money or it may be applied to the May 16th event.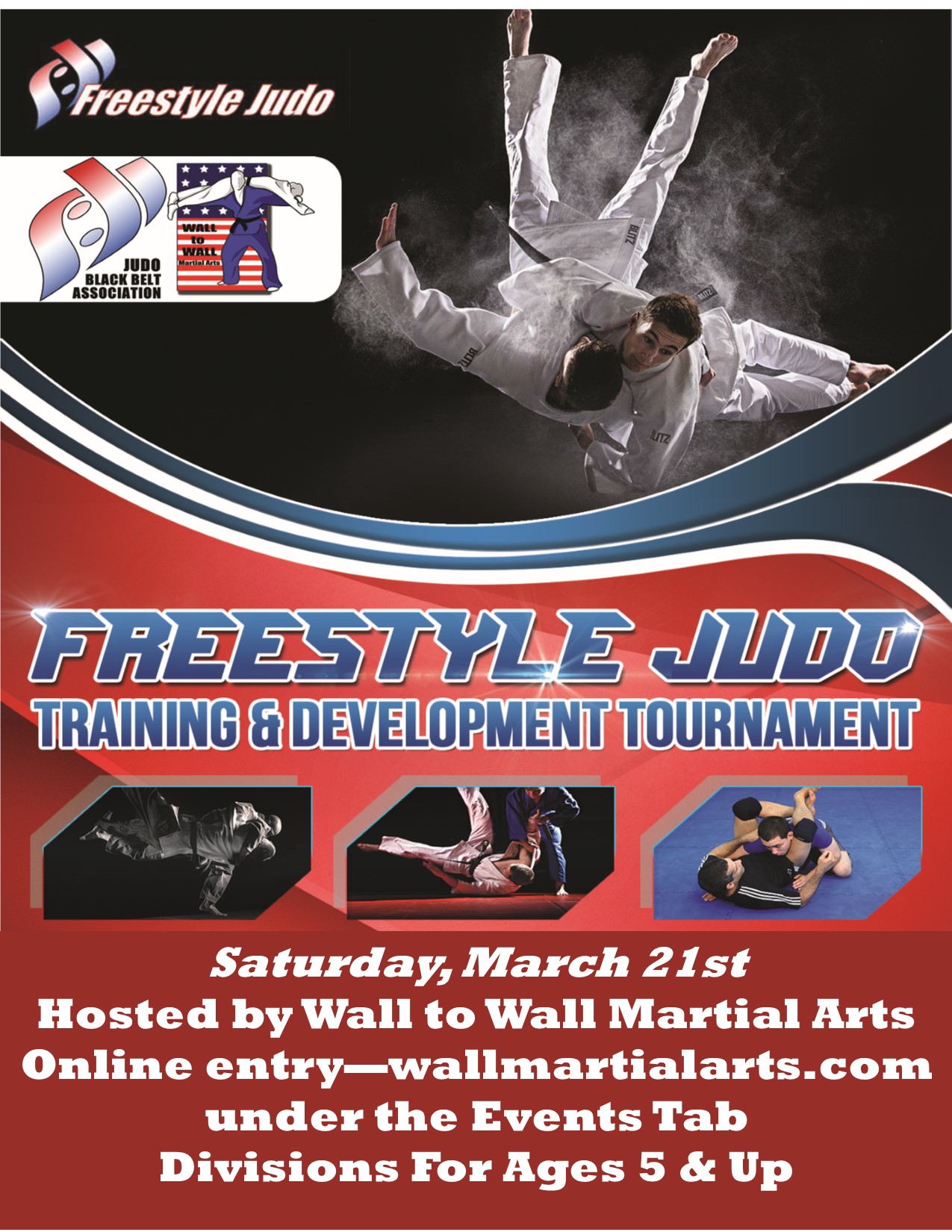 Printable Info
The printable registration packet includes additional tournament information, accommodation recommendations, entry form, and waiver. Please download and read through the packet even if you have registered online so that you don't miss anything!
Questions?
Still have questions or concerns? Feel free to contact us!
James Wall
wallmartialarts@att.net
225-573-1664