About Us - Sensei James Wall
Sensei James Wall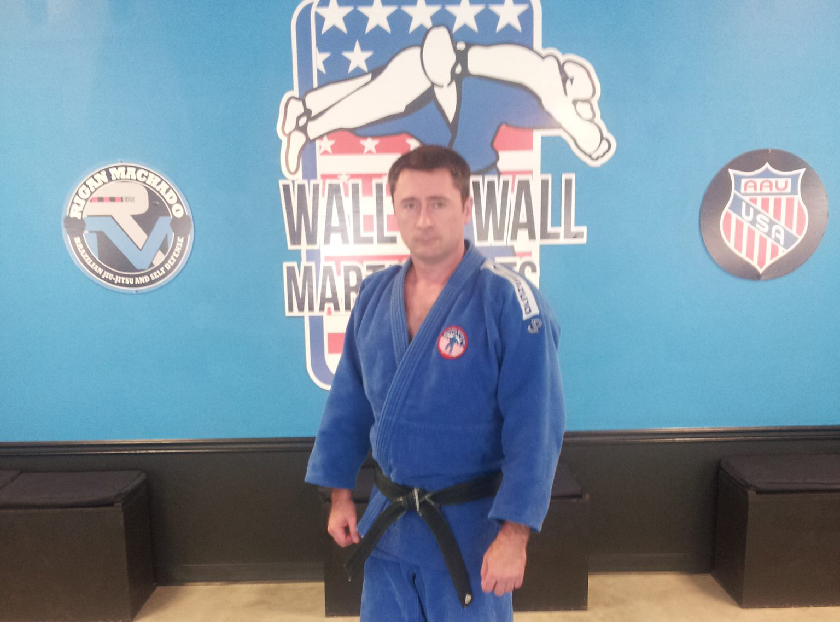 Sensei James Wall has over 20 years of training in the martial arts. He began his formal instruction in Aikido, Judo, and JuJitsu at the Gentle Wind Dojo in Baton Rouge, LA in 1995. In 2005 he and his wife Patty opened Wall to Wall Martial Arts in Watson, LA. In their own back yard. Since then they have grown their Academy to be one of the largest and most well-respected Judo schools in the US.
Sensei Wall currently holds the following ranks/certifications:
Judo – 5th Degree Black Belt
JuJitsu – 4th Degree Black Belt
Aikido – 3rd Degree Black Belt
Brazilian JuiJitsu – 1st Degree Black Belt (Carlos Machado JiuJitsu Association)
Certified National Level Judo Coach
Certified National Level Judo Referee
Certified AAU Judo Referee
Certified A Level Kata Instructor – Nage No Kata, Katame No Kata, Goshin Jitsu No Kata
Certified Judo Tournament Supervisor
In addition Sensei Wall has served for many years as a USJA Regional Coordinator for Judo activities, as a member of the USJA Coach Education Committee, as a certified Coach Education Course Instructor, as a member of the USJA Technical Official Committee, and as Chairman of the USJA Professional Judo Committee. He travels extensively around the US teaching seminars on Judo Coaching and Professional Martial Arts Business Practices.
Use the form below to request more info or schedule your Free Trial Program!